White Hat SEO vs. Black Hat SEO
White Hat SEO vs. Black Hat SEO
White Hat SEO vs. Black Hat SEO
, In search engine optimization (SEO), there are three different colored 'hats:' white, black, and grey. Each different color designates whether the SEO methods used are genuine or malicious.
White hat SEO
refers to the use of optimized strategies and techniques that follow all search engine rules and policies.
Black hat SEO
, on the other hand, breaks the search engine policies to temporarily boost a website's ranking in the search engine results pages (SERPs). In the middle of the two is grey hat, which utilizes techniques that have better intentions than black hat, but are still not as safe as white hat. Here is a comprehensive review of white, grey, and black hat SEO, as well as why Google prefers white hat SEO methods.
The Hero: White Hat SEO
White hat SEO is the use of non-manipulative practices to obtain keyword rankings and build a steady stream of traffic to your website. Using organic techniques, white hat methods perform well in the SERPs due to high-quality content, easy navigation, and
consistent posts that keep traffic coming back
. There are numerous components of white hat SEO that can be optimized, such as written content, site architecture, images and video, and meta information.
White Hat SEO Pros
Keywords can be implemented naturally throughout page content and blog articles with great results
Websites can focus on quality content over quantity (search engines are now looking for informative and engaging content that is well-written and free of grammatical errors)
Images can be used in the content to boost SEO

Including alternate text for all images on the site keeps in compliance with ADA standards

White hat tactics promote the development of a professional and well-coded website design with quick page loads
White Hat SEO Cons
It can take up to several months to see results from white hat SEO techniques
You have to continuously update your website if you wish to maintain your position in the SERPs
White hat SEO is not easy to implement without the proper tools and resources
A lot of time and effort is spent researching industry-specific keywords
The Villain: Black Hat SEO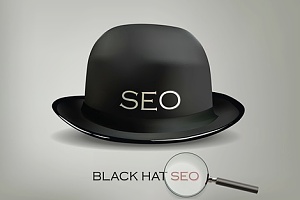 Black hat SEO refers to actions that search engines find to be deceptive, such as improving your website ranking without adding any value to your visitors. When you engage in any type of black hat SEO practice, you risk getting bumped down in the SERPs, or in some cases, suspended among a
number of other consequences
. There are a number of things that could be considered black hat, such as doorway pages, content automation, keyword stuffing, sneaky redirects, link schemes, article spinning, and guest posting networks.
Black Hat SEO Pros
Black hat SEO is often cheaper than white hat methods
Get results significantly faster than with white hat SEO strategies
Redirects can be used successfully to lead your target audience to specific content
Black hat SEO does not rely on advanced features to generate leads
Black Hat SEO Cons
Almost all black hat SEO techniques can cause your website to get suspended from SERPs
Having your domain listed in link farms can result in a permanent search engine blacklist
Hidden text goes against the algorithm and can have significant consequences
Copying and pasting from one website to another can damage your SERP rating
The Anti-Hero: Grey Hat SEO
Grey hat SEO lies somewhere between white hat and black hat. Although it is not as safe as white hat SEO, it does not have the stigma that comes with black hat methods. Some grey hat methods include
posting "clickbait" articles
(enticing a user to click on a questionable piece of content) or using content spinners. Performing certain grey hat SEO methods may or may not get your website banned from the search engines. It is important to understand that grey hat techniques change regularly; what is considered a grey hat tactic this year may be black hat next year. It is best to play it safe and stay away from grey hat SEO methods whenever possible.
Grey Hat SEO Pros
The consequences of grey hat techniques are generally not as harsh as black hat
Grey hat SEO allows you to take advantage of certain loopholes in the search engines that may be off limits to strict white hat SEO users
The use of grey hat SEO often expedites the organic ranking process
Grey Hat SEO Cons
Grey hat SEO has a questionable reputation with many websites getting deranked in the SERPs
Grey hat is often not recommended for long-term strategic planning as the results are often temporary at best
Why Your Website Should Use White Hat SEO Techniques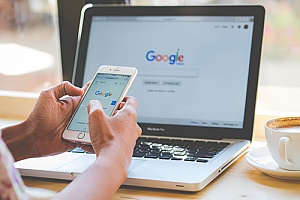 White hat SEO is an excellent way to increase both website traffic and brand awareness without the risks associated with grey hat and black hat techniques. In fact, white hat is one of the best ways to create a sustainable and successful business website. If your company chooses to partake in SEO, you will need to follow Google's guidelines regarding website design and content. Your website will need to be designed for humans, not search engines. This means that the content should be high quality and not contain too many of the same keywords.
Keep A Clear Reputation & Continue Ranking
Depending on your long-term goals, white hat SEO may be the best option for your business. If your business deals with more controversial topics, then white hat methods may not be adequate for what you want to achieve. However, if you have an established and legit business that you want to grow and expand over time, you want to use white hat SEO techniques. Steer clear of black hat SEO methods which can not only derank your website's SERP rankings but can also build a bad reputation for your business.
Offer Informational & Relevant Content To Users
While keyword stuffing and other black hat SEO methods are no longer tolerated by Google, there are safe ways to optimize your website. Keyword analysis, link building, and rewriting meta tags to make them more relevant have all been found useful in
boosting traffic and increasing brand awareness
.
Creating quality content is also paramount if you want your website visitors to return again. Publishing high-quality content proves to search engines and potential customers alike that your business is legitimate and offers the best quality of products or services.

Speak To An Experienced SEO Agency
It is imperative that you utilize the safest methods of SEO to ensure the long-term success of your business. At Theboegis, we help businesses gain visibility and awareness online through various white hat methods such as content marketing, social media marketing, and website development. Our team of digital marketers can promote your business the right way, so that you do not have to worry whether your website and its content is in compliance with search engines or not. For more information about white hat SEO, or to schedule a digital marketing consultation, contac
Theboegis
today.